American Hydroformers Laser Cutting Applications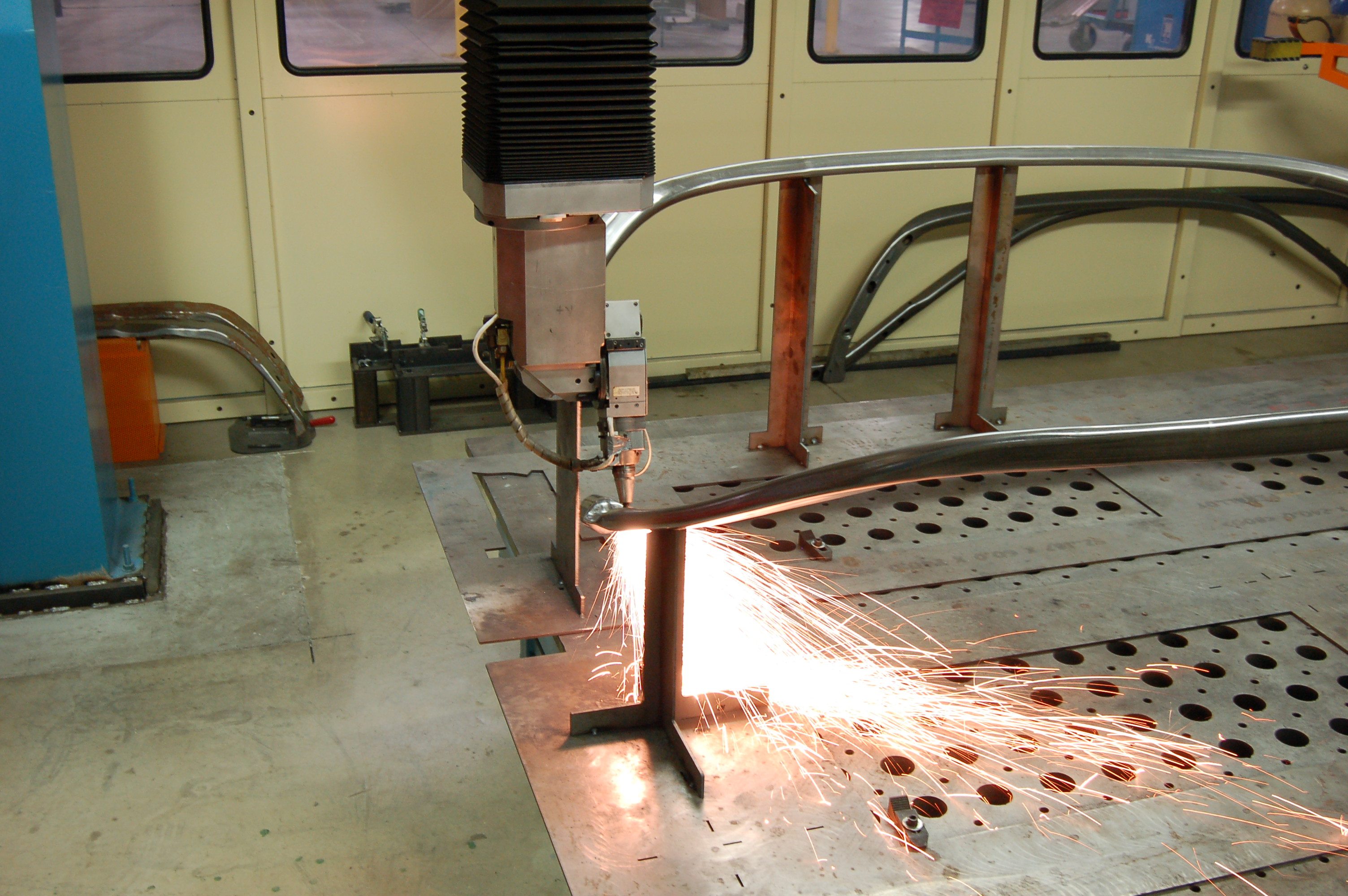 In terms of material processing here at American Hydroformers, laser cutting is one of the many applications in use. It allows us to quickly and easily cut flat-sheet material in addition to piping and structural materials.
Because laser cutting is one of the most a state-of-the-art manufacturing technologies used in industrial metal forming techniques, we can achieve a high-quality surface finish that is unmatched by other cutting techniques.
Type of Laser Cutting
Laser cutting can be broken into three types, two of which work the same:
CO2 lasers, like fast axial flow, slow axial flow, transverse flow, and slab. This type of laser cutting is normally used in boring, engraving, and straight cutting. CO2 lasers work when electric is "pumped" through a gas mix or radio frequency (DF-excited and RF-excited, respectively).
Neodymium (Nd) and neodymium yttrium-aluminium-garnet (Nd-YAG) lasers, which are similar in style, but differ in overall application. Nd is mostly used for boring because of its high energy and its low rate of repetition. Whereas the Nd-YAG laser is used when a very-high power is needed. Both can also be used in welding.
Laser Cutting Advantages
The advantages to laser cutting versus something like plasma cutting are numerous. They include:
Reduced contamination of workpieces due to a lack of a cutting edge which, in turn, has the potential to become contaminated by the material it's cutting.
Increased precision because a laser beam can not wear.
Because lasers have a lower "heat-affected zone," the chance of warping the material is lessened dramatically.
The ability to cut materials with precision that may not have been able to cut previously due to their hardness and thickness.
Currently, AHI emplyes 3 different laser cells.  We operate 2 3-dimensional 5-axis lasers and one Trumpf sheet laser cutter.
For more information on hydroforming, laser cutting, and other metal fabricating solutions, please contact us any time.
Error: Contact form not found.
---
---
---