Difference Between Research and Development Dies and Production Dies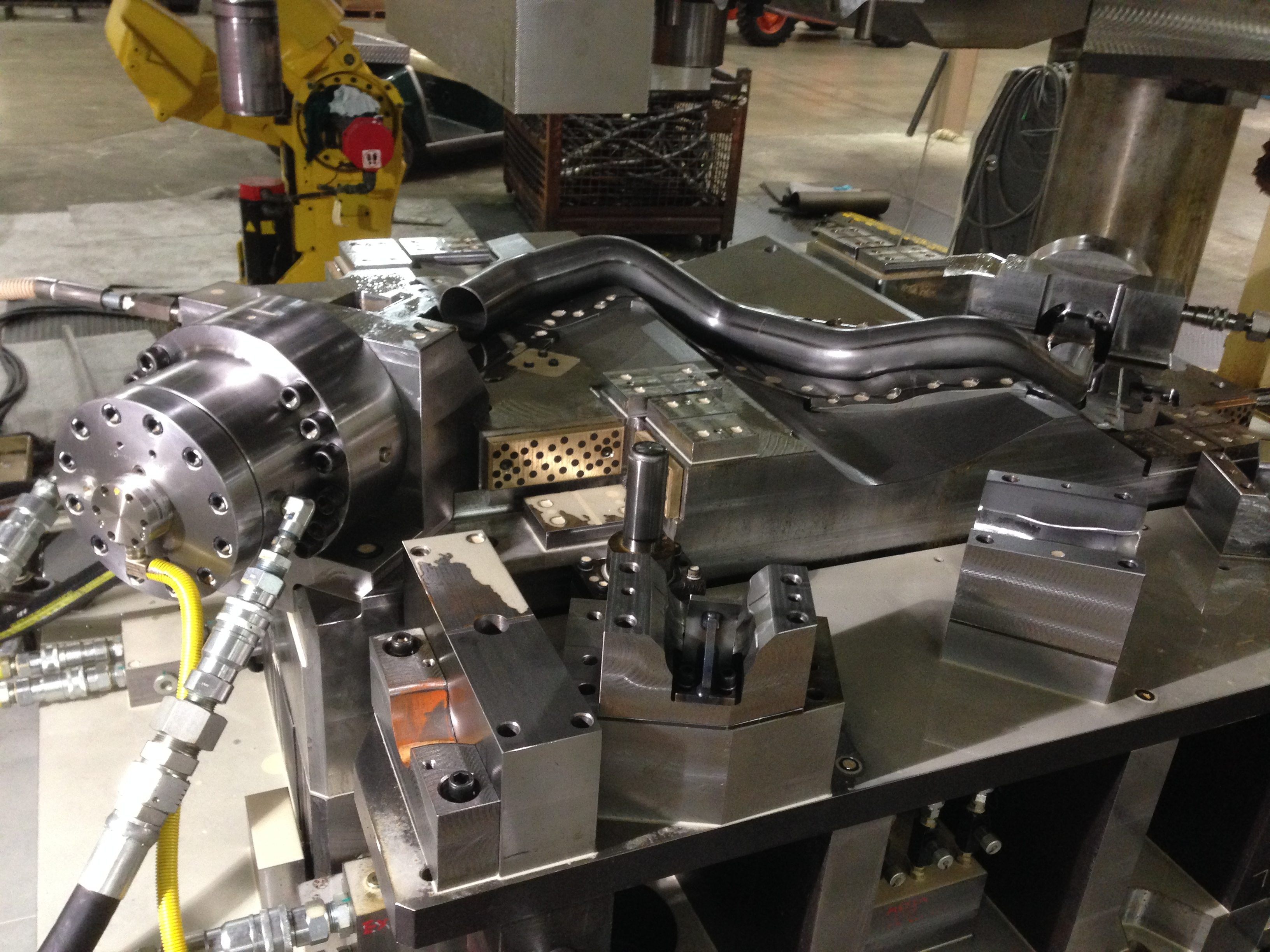 As has been noted previously on this blog, there is a standard protocol followed for most hydroforming procedures:
First a raw tube is loaded into hydroforming dies.
Next, the hydroforming press closes.
The sealing rods engage the part, seal the ends and fill it with water pressure inside the part increases.
The sealing rods push the tube into the die (endfeed) and the internal pressure is ramped to its maximum value.
The hydroformed part takes on the shape of the die.
Finally, the hydroformed part is removed and ready for use.
As you can see, dies are a critical component to hydroforming. Without them, the process would be impossible. What you may not know, however, is that not all dyes are created equal. In fact, there are distinct differences between dies intended for research and development and those intended to be used in production.
Knowing Your Dies: the Difference Between Research and Development Dies and Production Dies:
Research and Development Dies
Typically made out of a softer material, research and development dies enable the die manufacturer to customize the die quickly and allow researchers to get directly into the die in-house. They can then try it out for themselves, allowing for custom machining to the die in-house to get the part to fit their purposes perfectly.
Production Dies
High production dies are typically made out of strong, hardened materials so that the dies can be used to manufacture hundreds of thousands of parts. They are send directly to manufacturers who are looking to produce high-quality parts to be used in cars, bicycles, and so forth.
Understanding the difference between research and development dies and production dies will help you to navigate the hydroforming world and all of its intricacies with greater ease of understanding.
Questions? Comments? For more information on this or anything else on our website, please feel free to contact us.
Error: Contact form not found.
---
---
---