What is tube hydroforming?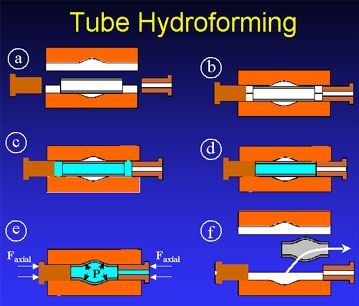 Hydroforming is the process of using high pressured water to create custom metal structures to fit the needs of our clients. Centered in the Midwest since 2003, we have catered to a number of clients' needs including:
Tube forming
Industrial laser cutting
Stencil work
We use an internal high-pressure hydroforming press system which is quintessential in creating parts with complex geometries and extensive secondary operations. Our system is also the most efficient, saving our clients time and money. The newest addition to our press equipment, an 1800 Ton Hydrap Pressen Hydroforming Press, has allowed us to add to our manufacturing processes and serves as a pre-forming function for our existing hydroforming presses.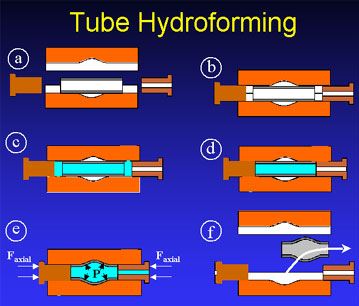 Hydroforming is the most efficient and cost-effective way of shaping amenable metals into pieces that are not only lightweight but also structurally sound. Uses include:
Unibody structures in the automotive industry
Bicycle frames
Metal-based instruments
Traditional manufacturing methods, such as stamping and welding, are not only more expensive but also create structurally weaker products. They are unable to create fluid pieces that fit perfectly into their spaces.
Tube hydroforming is a similar process, most commonly used in the automotive industry. It is a very favorable process, as we can produce tubular formations with many geometric options, reducing the need for welding operations.
Contact us in Fort Wayne, IN for more information on how we can create your custom pieces. Be sure to catch our documentary on the Discovery Channel in 2014, and read up on our business in The Tube and Pipe Journal.
Error: Contact form not found.
---
---
---