Hydroformed Components Make Trucks Stronger, Faster, and Better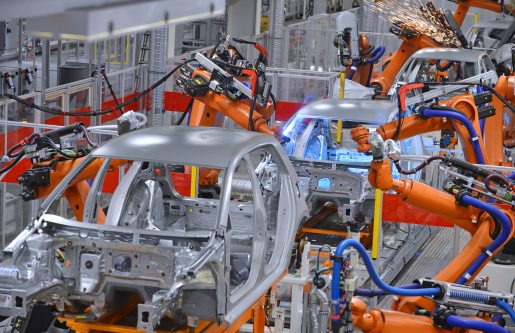 We've talked in length before about how hydroformed components used in the automobile industry have helped to change the entire process.
Every few months or so, we like to update our readers on some vehicles that have reaped the most benefit from hydroforming. We do this for several reasons, but most of all we are proud of our contribution to this ever-growing industry, one that is literally "re-shaping" how the auto industry functions.
It's a large, more macro example of what some experts have called: ultra low-cost car market.
Several cost reduction factors are taken into consideration while designing an ultra low-cost car… for space and weight saving [there is the]… absence of radio, air conditioner and passenger side mirror, seats with integrated head rest… and extensive use of hydroforming and roll forming…
So while major auto manufacturers like Ford and Chevy aren't quite in line with eliminating just about everything from their "features" list, what they are doing is utilizing innovative techniques like hydroforming to make their trucks better and easier to assemble.
Heavy duty trucks like the F-150 and the Silverado HD both share in common a wide use of hydroformed parts.
For example, one of the countries best-selling trucks in the country, the Chevy Silverado, has extensive hydroformed framing and roll forming. Both of which improve weight, steering, handling, security, and comfort while contributing to torque and towing capability. Meanwhile the Ford F-150 contains hydroformed components throughout.
In both cases, to some small degree, hydroforming is contributing to the "low-cost car market." Not only is it allowing manufacturers to pay less to design and execute, it passes that savings to the vehicle purchaser. It's just another way innovation changes our world for the better and makes our lives easier.
For more information on how hydroformed products are changing the world's industries, or how we can help you, please contact us any time.
Error: Contact form not found.
---
---
---