Metal Stamping: What to Expect from a Provider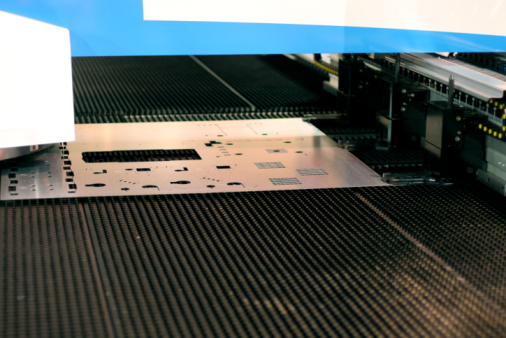 In terms of metal stamping, for many suppliers, a statement that seems to be used most often when describing the service is one that usually involves savings in some way. An obvious selling point that definitely lures in customers. However, don;t be fooled by such simplicity. Savings isn't, and shouldn't be the end of your criteria. Engineering, innovation, willingness to help, and economics should also be on your list.
A stamping provider should work with you as a partner, creating solutions and ideas that benefit your project. They should be, as one news article has said, a "manufacturing partner." How would they do so? By adding core elements of design and expertise that work with your ideas and add value through innovation.
For instance, say you have a part that requires metal stamping. Do you know when a part requires deep-draw metal processing (which requires a specialist), versus when a more traditional stamping process is required? If you answered no, that's because you shouldn't have to know. Let the experts decide which technique works best.
A metal stamping supplier should also be a solutions partner, and should have all of the necessary machinery to get the job done correctly and accurately. Not to mention stellar engineering capabilities that exceed quality standards in all facets of the process.
In all aspects of design, a quality stamping provider should partner with you and collaborate to decide what the best direction to proceed should be in regards to your (and your part's) needs. There should be an open and honest two-way communication between you both so that all expectations are met, and exorbitant (and unnecessary) manufacturing costs can be kept at bay.
Your metal stamping provider should be an all-in-one, conclusive solution to all of your parts needs. They should add value to your project that goes beyond just your stamping needs, and should be willing to work to meet your goals and deadlines.
For more information on how we can help you, please contact our experts to discuss how we can help you with all of your metal stamping solutions or an alternative to metal stamping in the form of tube hydroforming.
Error: Contact form not found.
---
---
---