What Can Metal Stamping Do For You?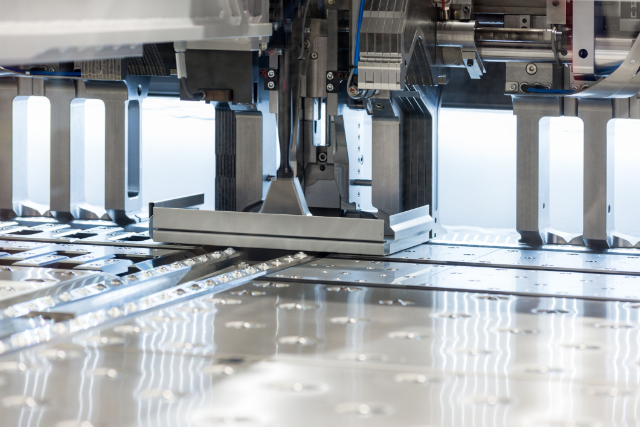 Many people may not realize this, but metal stamping has always been a key part of the manufacturing process in many industries. In order for people to have a better understanding of metal stamping, it is important that businesses understand the reasons this process is used. There are multiple advantages and benefits of using the metal stamping process, including the following reasons.
Cost Efficiency
When metal stamping is used, cost efficiency is one of the main reasons why companies are using the process. The technique will give your business the opportunity to cut significant costs because the processing time will be greatly reduced when this method is used. Another great benefit of the process is the production speed. When there is a faster speed of production, there will not be a need to use more machines or more workers, which means you will lower your expenses. If you need to produce thousands of pieces, you will definitely appreciate the benefits of the stamping method because of the ability to lower your production expenses.
High-Quality Parts
One of the other reasons why this method has become popular is that it will allow businesses to develop high-quality parts as the end result. Unfortunately, there are many people who believe that metal stamping is not as beneficial as the traditional cutting process. You do not have to cut each piece separately in order to achieve the ultimate results. Metal stamping continues to prove that it is an efficient and high-quality process that can cut multiple pieces at the same time. When you need to create many pieces at the same time, this method will allow your production to move quickly and smoothly.
Create Complex Shapes and Parts with Metal Stamping
Metal stamping techniques are advanced and detailed enough that it can process even the most difficult shapes that are used in various industries. We know how important it is to create the desired shape you need for your production, and with the stamping method, you will not need to cut any corners just to lower the costs. The stamping method will allow you to keep the great quality of your products while reducing production time and expenses.
Are you ready to take advantage of the techniques that are available to you? Contact us today for more information.
---
---
---