Report Says: Metal Stamping to Increase Thanks to Auto Industry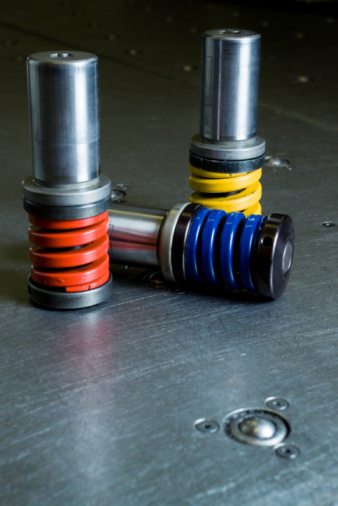 Metal stamping is a very important process to the manufacturing of automobiles. It plays host and is integral to a broad range of parts and finished goods. It transforms flat sheets of metal into recognizable (and useful) products in cars, SUV's, and trucks, and will soon be on the increase thanks to supply and demand.
From a write-up on the recent report thanks to Virtual-Strategy Magazine, which takes just a small cross-section out of the gigantic and imposing original analysis:
Growth in the market is influenced largely by the demand for manufactured durable goods… any increase in demand for manufactured durable goods warrants their increased production… the auto industry represents a prominent end-use market with growth supported by the projected rise in demand for automobiles and automobile parts and components…
Benefiting most of all, perhaps, is hydroforming companies like us that make use of aluminum sheets to manufacture light-weight automobile parts that exist in every aspect of the vehicle, as is noted further by the report.
The source report, which can be found here and is titled Metal Stampings, Forgings, and Castings: A Global Strategic Business Report, details the growth of industries impacted by things like the growth of metal stamping, provides a comprehensive review of market trends, categorizes innovation and expansions, and outlines global market activities. Including estimates and projections from every manufacturing country in the world.
Global Industry Analysts, Inc., the publisher and researcher for the report, which was founded in 1987 and publishes over 1500 research reports annually, says that the growth can be measured in dollars, and when it's all said in done (by the year 2020) that dollar amount could be upwards of US$472.2 billion.
We're thankful that we can help to play a part in this resurgence of American made products, and are proud that a process that we helped to perfect will help our country and our industry succeed.
For more information on us or how we can help you, further documentation on how the metal stamping process can benefit your company, or to take a virtual tour of the hydroforming process, please contact us any time.
Error: Contact form not found.
---
---
---