Tube Hydroforming vs. Metal Stamping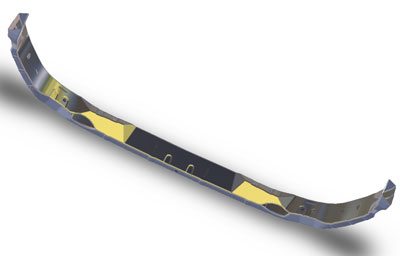 Today, nearly all businesses that desire to form parts have concerns regarding the strength, weight, and cost of a component. Metal stamping has been a traditional metal forming procedure. It does not always ensure those characteristics that businesses are looking for in a part, as does tube hydroforming.
There are some disadvantages of stamping. Prices for low production runs have never been economical. Facilities that have to place their whole collection of programs into action refuse to accept smaller runs. High tooling prices are proving to be the enemy of the industry. Moreover, stamping could have a detrimental impact on the structural strength of those parts being formed.
Stamping  results frequently in material wastage. Most stamping businesses do not have any way to reuse the unstamped parts of a sheet metal. The process of production and prototyping tooling translates into more lead times. Once finalized, altering as it raises the job costs the tooling design is not achievable.
Stamping has longer timelines and higher project costs. What is hydroforming?  A better metal forming process called Hydroforming addresses all the disadvantages linked to the metal stamping procedures. A pressurized hydraulic fluid is useful for forming a metal sheet within the desired contour.
Design molds and making changes to it can be achieved in several days without adding additional costs to a job. This approach can be coupled with deep drawing to achieve contoured parts.This procedure is appropriate for forming ductile metals such as 400 and 300 series of stainless steel, aluminium, bronze, and brass that are recommended for low weight applications.
Tube hydroforming as a procedure is utilized for making parts with a diameter of up to 20″ and a height of up to 9″. It may be used for creating parts in both convex and concave shapes. Unlike metal stamping, this approach has proven to be efficient while creating high consistency components with the desired tolerances. It is a procedure that reduces the demand for secondary finishing procedures.
It comes as no surprise that hydroformed components are sought after in businesses for example:
Metal furniture bases.
Medical equipment.
Nuclear business.
Industrial pumps components.
HVAC components.
Commercial food equipment.
Error: Contact form not found.
---
---
---