Metal Stamping Market Set to Boom
According to recent reports, the metal stamping market is poised to continue expanding throughout the next decade. Experts are predicting a stable rise of 4.92% over the next few years, with the trend continuing in the years to follow.
That's good news, and not just for those of us here in the United States.
From 2018 to 2026, the industry will continue its global expansion.
In terms of region, the metal stamping market can be segmented into North America, Latin America, Europe, Asia Pacific, and Middle East & Africa. The metal stamping market is directly affected by the amount of manufacturing that takes place in a region or country. Asia Pacific is a hub for metal stamping. (Digital Journal)
Why We Care
Turn on cable news channels at any time of day, and you will likely hear more than your fair share of gloom and doom. While there are always areas of concern that need our attention, the good news is that the global metal stamping market is not one of them.
One of the reasons for the healthy market is demand, and much of that demand comes from applications in the automotive sector. With American production of automobiles back on the rise, we can be especially grateful for what this trend indicates.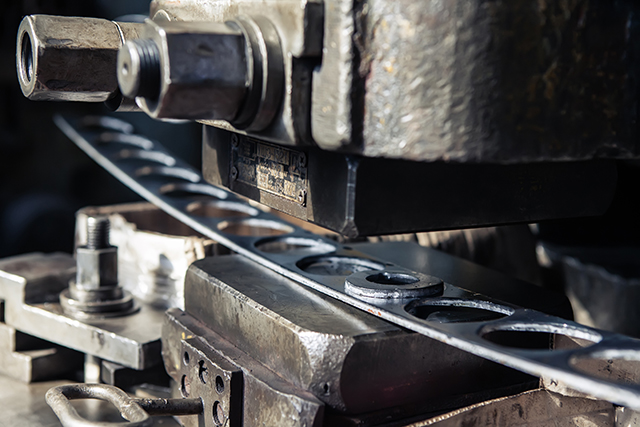 How We Help with Metal Stamping
Here at American Hydroformers, we are ready and able to meet your metal fabrication needs. From analysis to post-production fine-tuning, we are ready to help you meet your production goals. Whether you require metal stamping, hydraulic press work, laser cutting, or another of our hydroforming services, please let us know the specifics. We have trained technicians standing by to chat with you about your needs.
If you have questions about or premium services or would like to request a quote, please feel free to contact us at any time.
We look forward to serving you.
---
---
---