The Power of Hydroformed Components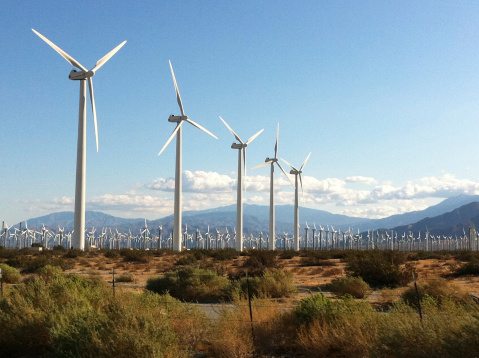 More and more companies are becoming aware and taking advantage of wind energy and its environment friendly benefits. This refreshing pursuit of clean alternative energy has led to a global increase in wind energy production. As a result, there is a growing need for the components necessary to create wind energy, making the prospect of hydroformed components all that more appealing.
Hydroforming, a process that engineers metals in a manner that allows for easier shaping and management, provides a valid, logical and effective resolution to this advent increase in demand. Hydroforming implements certain methods that allow for quicker production and reduced waste while at the same time utilizing a simplistic process. The simplicity of the process, however, does not mean less reliable product. On the contrary, components designed using hydroforming are durable, built to last for long periods of time and often perform better than other products of the same function. This is because of the enhanced ductile and tensile strength of hydroformed products. Materials manufactured with standard design models often lack in comparison to hydroformed components because of this enhanced malleability and tensile strength of hydroformed components. And, because these products are versatile and cost relatively little, companies will be able to save more.
In order to build, you need materials. But, more importantly, you need the right materials. Hydroforming will not only provide companies with the components they need, but do so in a cost-effective manner. Our company specializes in the production of hydroformed components and would be delighted for any potential clients to contact us for assistance.
About American Hydroformers
Founded in 2003, American Hydroformers specializes in the tube hydroforming manufacturing process. Our capabilities include numerous metal forming techniques such as hydroforming, hydraulic press work, metal stamping, and tube forming. In addition to hydroformed components, American Hydroformers offers complete assembly level fabrication of automotive structures, robotic welding, and both industrial laser and plasma cutting. To learn more about American Hydroformers, visit our website at https://americanhydroformers.com/
---
---
---