Three Products Improved with Hydroformed Aluminum
Though carbon steel and stainless steel are two major contenders that benefit from hydroforming, they are not alone. Applications for aluminum hydroforming are on the rise. Today we will highlight three products significantly improved with hydroformed aluminum parts.
Three Products Improved with Hydroformed Aluminum
First, this Banshee Prime trail bike boasts hydroforming as the reason why its new frame is so light and manageable: "Banshee is among the few manufacturers hydroforming 7005 aluminum, which is marginally stronger and stiffer but more difficult to manipulate than 6061 aircraft-grade aluminum." This commitment to innovation is what makes the Banshee Prime stand out, and it's all thanks to hydroformed aluminum.
Likewise, the 2019 Suzuki RM-Z250 dirt bike credits developments in hydroforming technology for adjustments made to the frame, particularly the new aluminum swingarm. These changes shed weight, increase rigidity, and offer riders more stability and bump absorption.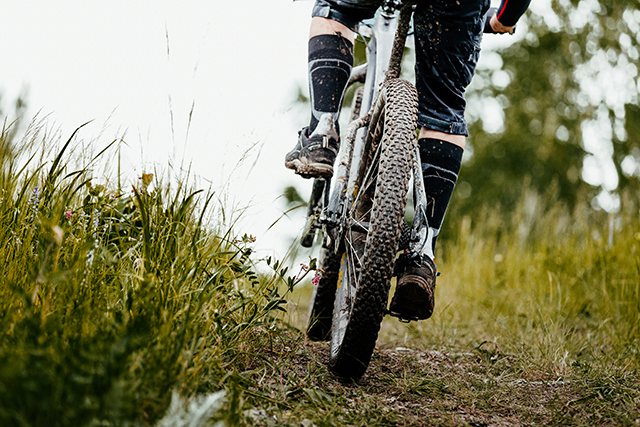 Finally, the Chevrolet Corvette C6 offers improvements over Chevy's previous models, but perhaps the most significant changes have been made to the chassis. Unsurprisingly, these alterations are made possible through advancements in hydroformed aluminum.
[The] major breakthrough for the C6 chassis was the all-aluminum chassis for the Z06 and the ZR1. The basic chassis design is the same except that the hydroformed side rails are made of 4mm 5745 aluminum alloy. The standard C6 steel frame thickness was 3mm and weighs 502 pounds while the aluminum Z06 frame weighs 392 pounds; that's 110-pounds lighter, or 22 percent lighter. The Z06 frame is 50 percent stronger in torsional and bending stiffness.
We Can Help
Lighter, faster, stronger.
These three words neatly sum up the benefits of hydroformed aluminum parts. Whether you're still in the prototype phase or working anywhere from mid to post-production, we're available to talk about your project and the benefits of aluminum hydroforming. We'd love to come on board and help you meet your goals.
To hear more about aluminum hydroforming or any of our other premium services or request a quote, please feel free to contact us.
We have technicians standing by, and we look forward to hearing from you.
---
---
---