Tubular Hydroforming for Motorcycle Frame Manufacturing
Motorcycle frame manufacturing is an ideal match for hydroforming technology. Motorcycle performance is a function of power and weight. Anything that can help reduce weight on a motorcycle without compromising structural integrity pays off in performance.
Motorcycle frames are traditionally hand welded on jigs that must provide both alignment and rigid retention while the welds cool. Shortcomings in this technique create a compromise of weight and strength.
Welded seams involve overbuilding, slight variances in metal thickness and inconsistencies in structural performance
Concentrated heating introduces variations in finished material quality
Hydroforming, on the other hand, places raw steel or alloy tube into precision dies and injects fluid at high pressure to precisely reshape the tube. The material is evenly stressed by uniform application of hydraulic pressure and what heat is generated by the hydroforming process is evenly dissipated by the pressurized fluid.
Weak points in the finished product are minimized
Surface damage, compared to conventional cold stamping, is eliminated
The time and skillset required for frame fabrication is cut to a fraction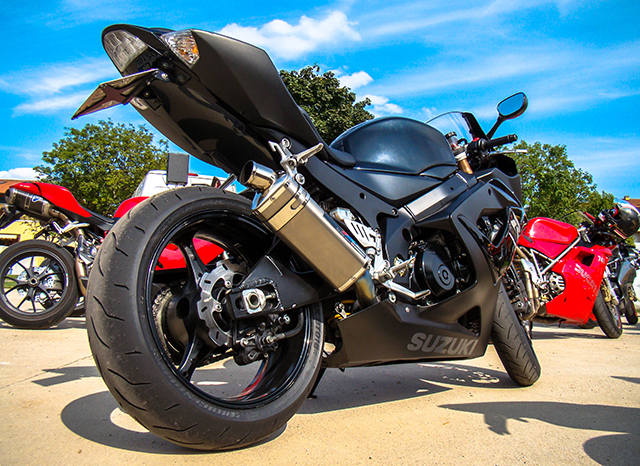 Hydroforming technology results in finished products with the potential to be lighter, stronger and more consistent and predictable than welded ones. Each hydroformed frame is precisely matched to the die, eliminating misalignment and promoting repeatable performance.
Consistency is improved
Minimum inspection or magnafluxing is needed to confirm structural integrity
Compromised performance characteristics from uneven heating and cooling are eliminated
Competition among motorcycle manufacturers, both on the track and the showroom, plays a huge role in market success. Reductions in frame weight and improved consistency represent a clear advantage both in the marketplace and on the road. Lighter, stiffer frames translate into improved straight-line acceleration and braking performance, superior handling dynamics and even improved fuel economy. Hydroformed motorcycle frame construction offers a competitive advantage most manufacturers could take straight to the bottom line.
For more information on hydroforming for a specific manufacturing application, please contact us.
---
---
---